Home
|

News

|

Pot Bellied Dragon – Tool (Sold Out)

After G7 Eric Ochs (Ochs Sherworx Knives) and I put our heads together and came up with a "Tool" Design…

Pot Bellied Dragon: SOLD OUT!
Stylish Design
Key ring hole
High Performance Bottle Opener (Tested)
Index finger Knuck
Kubaton Dragon nose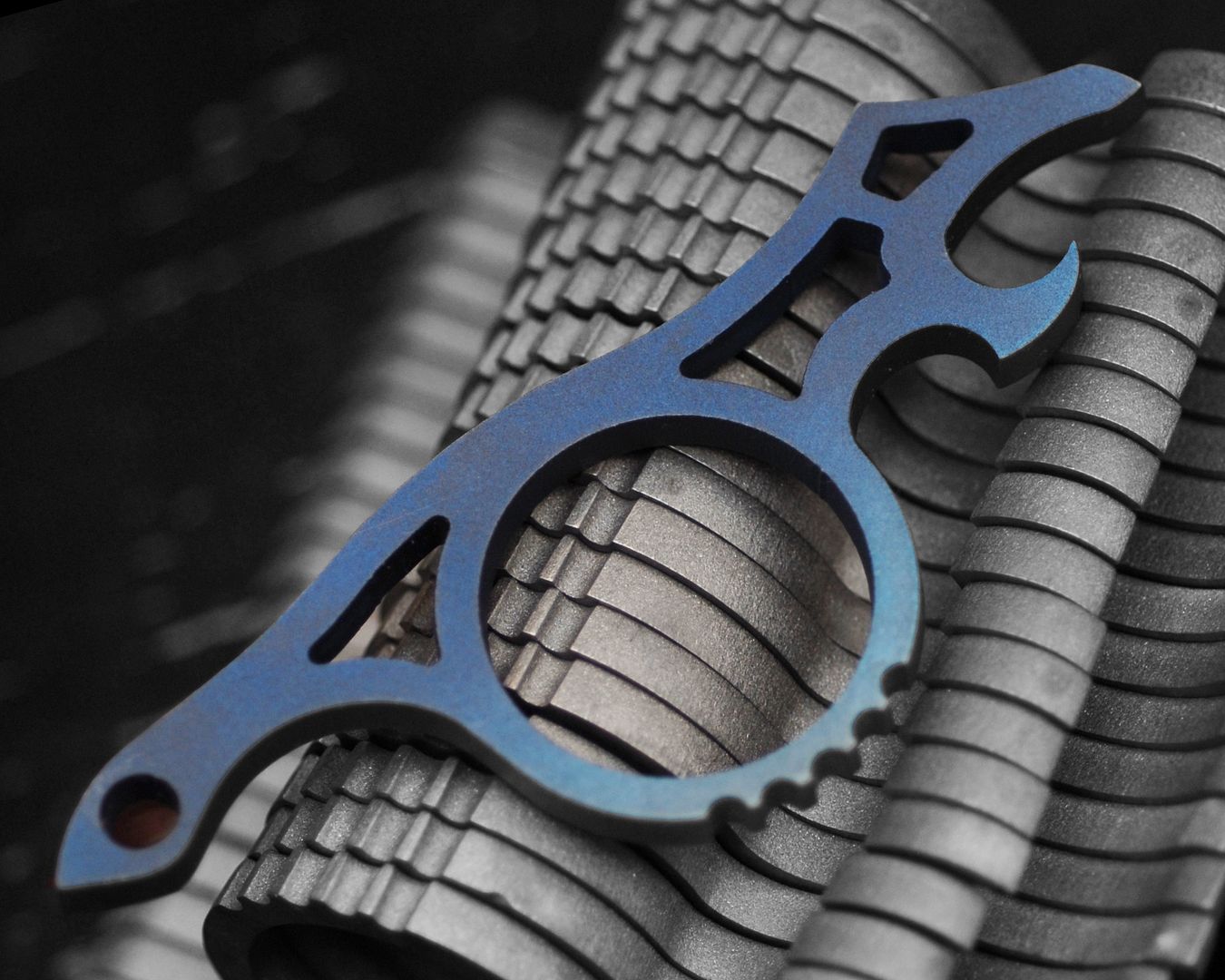 It has been tested up to 10 Bottles per person per hour and worked flawlessly (# of bottles may vary depending on the user). On the 11th bottle impaired vision and hand eye coordination had a negative affect on "Tool"
performance.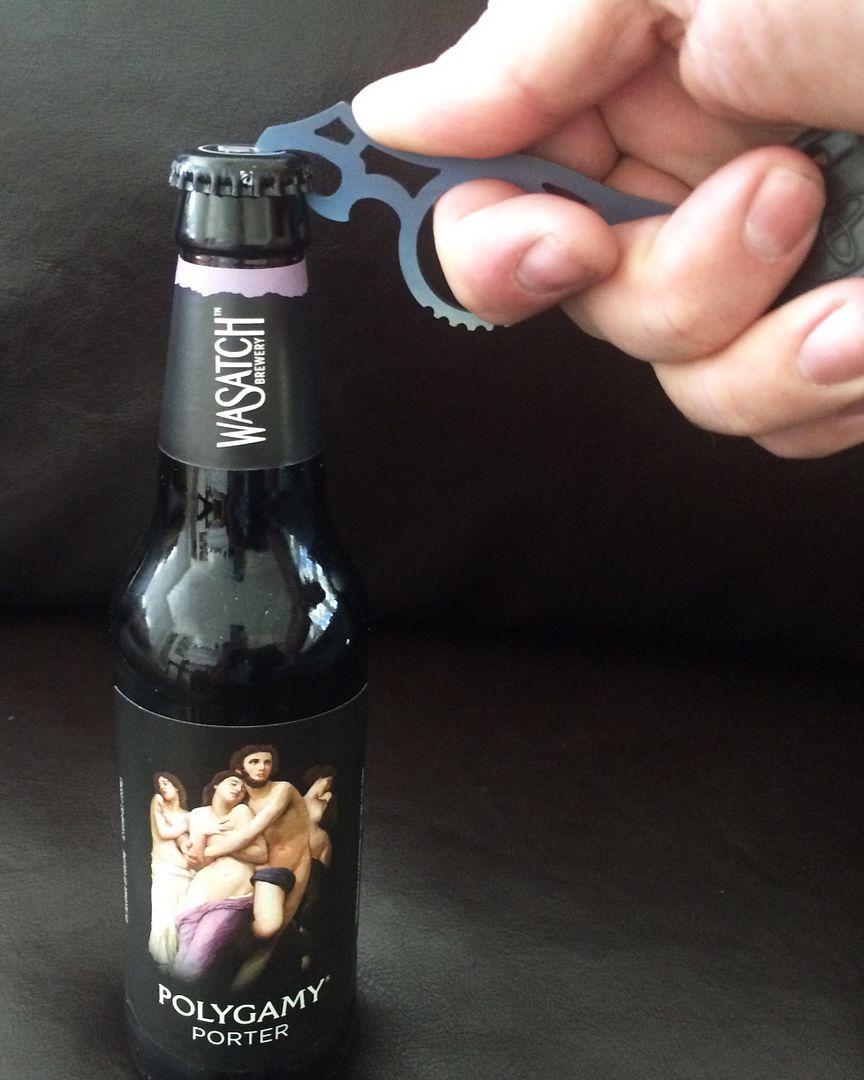 After the 10th bottle clench keys tightly in your fist … never in your car door and certainly not in the ignition. (Please don't drink and drive!)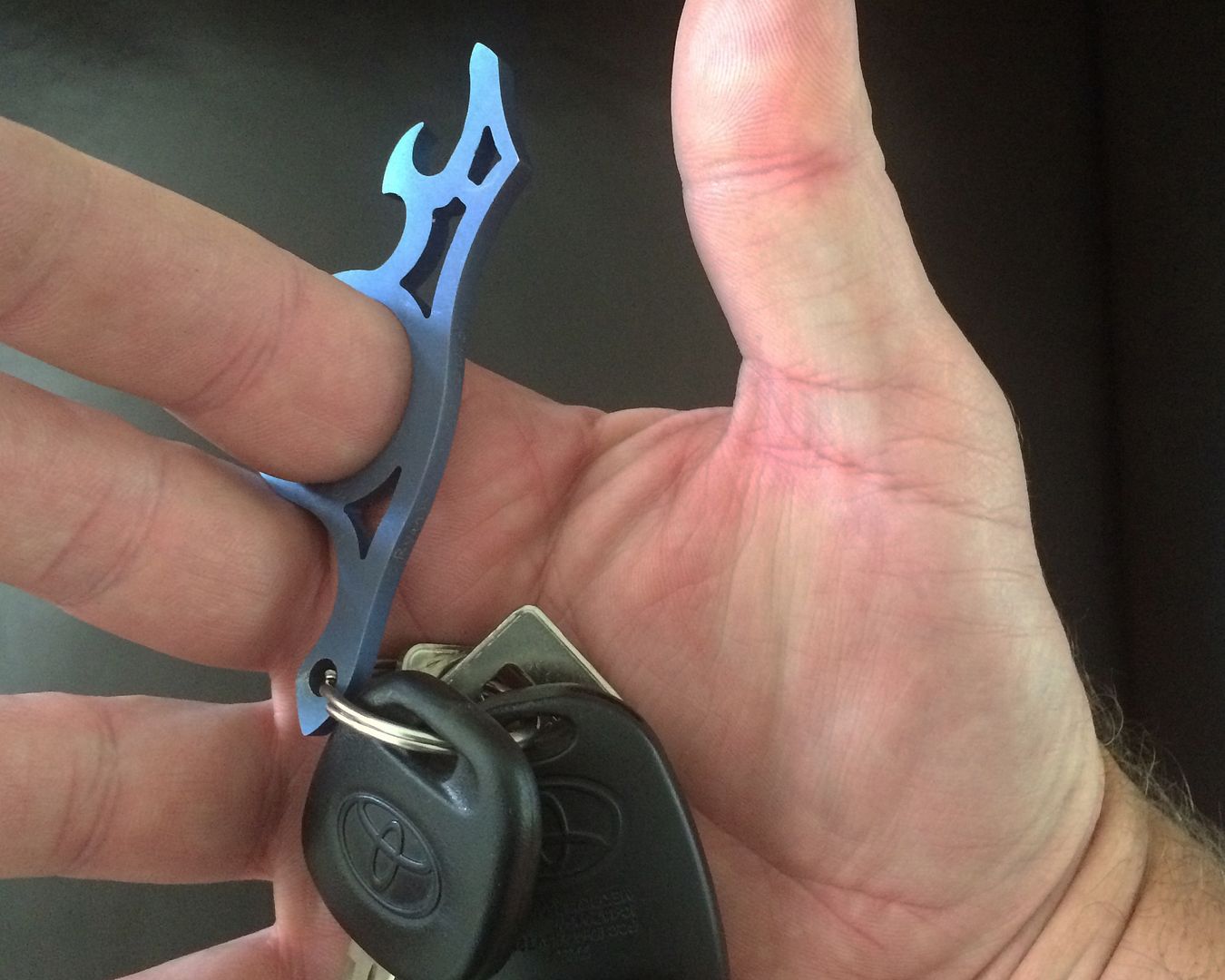 With the tool in this position the Pot Bellied Dragon's "Knuck Belly" and "Kubaton Nose" are ready to strike at anyone attempting to take advantage of you in your weakened state!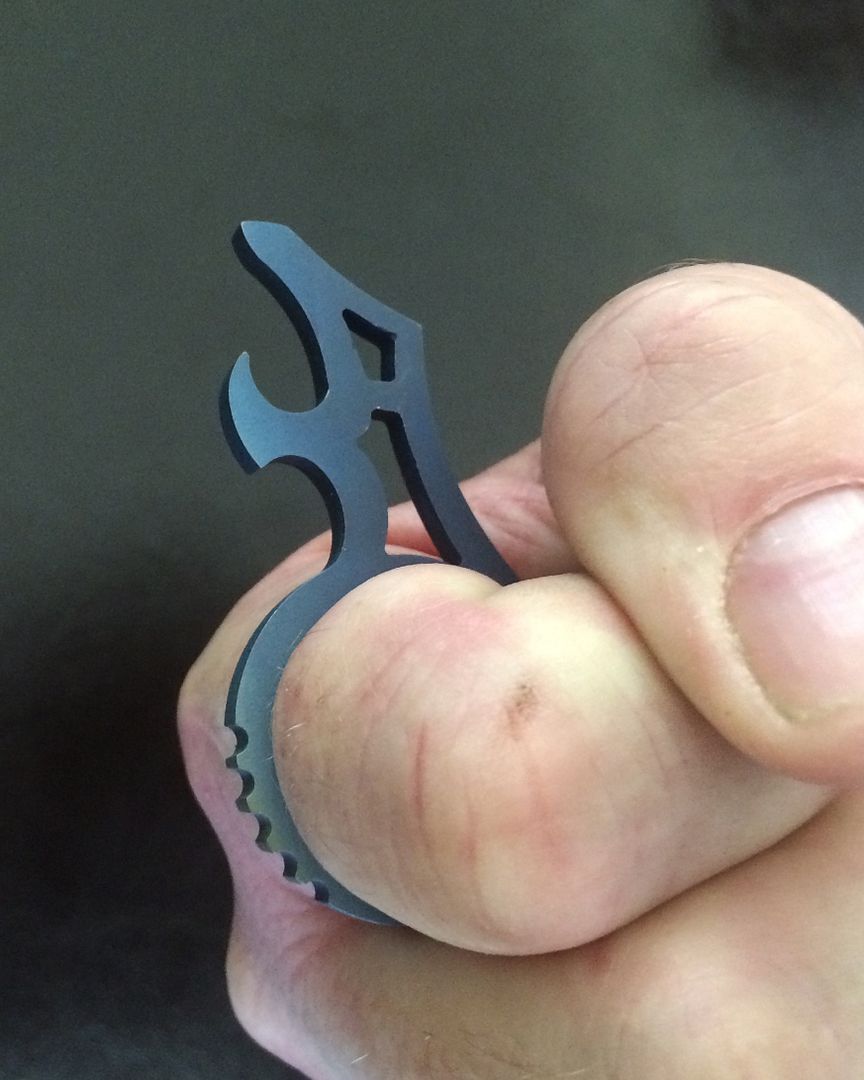 – All joking aside Eric and I think these are pretty cool! We hope you like them too… Let one of us know if you are interested in one! We have 40 available (Eric 20 – Ryan 20) Made from .160″ Titanium. Make sure you select your desired color (Colors will Vary from Photo below)